ZEV Sldz173gesoc Enhanced Socom Slide Compatible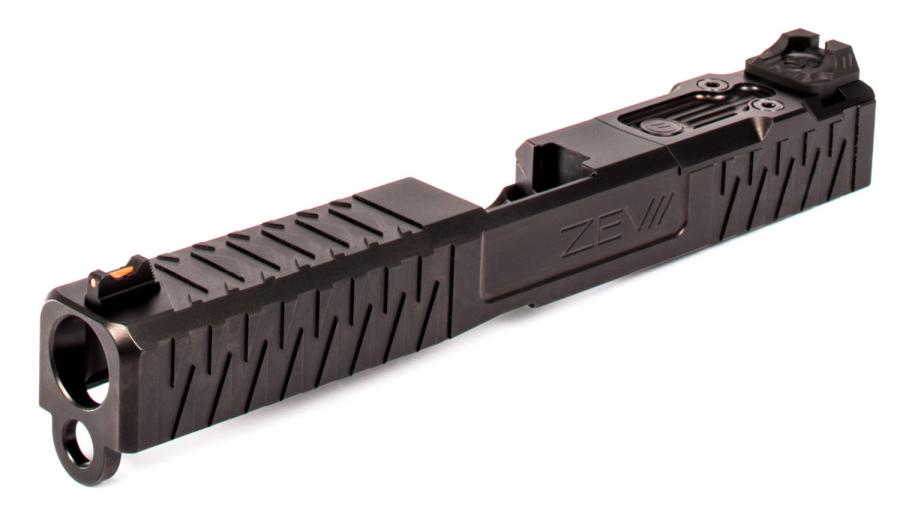 ZEV SLDZ173GESOC Enhanced SOCOM Slide compatible with Glock 17 Gen1-3 17-4 Stainless Steel Black
Zev Technologies Slide is designed with tighter tolerances to increase accuracy and performance.
The Enhanced SOCOM slide was originally designed for military and LE use to provide enhanced grip for tactical situations. The serrations on the design are extra aggressive to allow for racking on surfaces one handed. Designed to carry over to the top of the slide, the SOCOM design provides for additional surface area for working with gloves or for racking on various surfaces.
This model is compatible with Glock 17 Gen1-3 and is constructed of 17-4 billet stainless steel with a black DLC finish. Included is a removable adapter plate for Trijicon RMR red dot optic.
Item Info
| | |
| --- | --- |
| Item | Available In Store |
| UPC | 811745024486 |
| Brand | ZEV Technologies |
| Model | Enhanced SOCOM |
| Mfg No | SLDZ173GESOC |
Tech Specs
| | |
| --- | --- |
| Type | Slide |
| Model | Glock 17 Gen3 |
| Material | 17-4 Stainless Steel |
| Hammer Type | Black |
| Series | compatible with Glock 17 Gen1-3 |